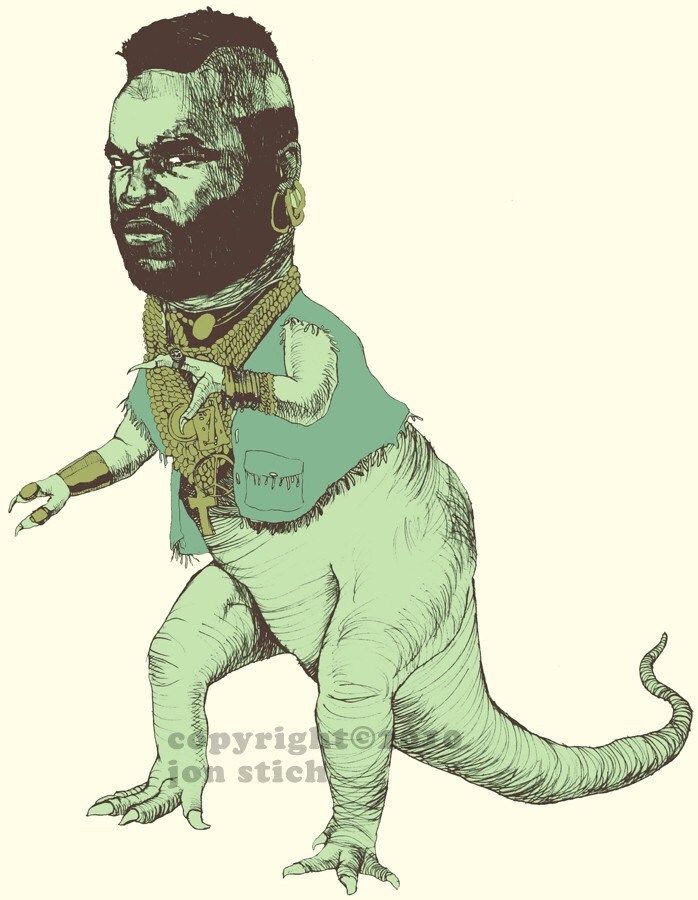 Another 2 miles yesterday. Actually it was 2.6. I know, I'm a wild woman. But not as wild as Mr. T apparently.
Thursday's things:
1 - Walk 30 minutes.
2 - Re-write section 8.2 (I need a break from the tables. My TTSNBN has about 300 of them in the main text alone. That number doesn't include the two appendices which are all tables as well. My head hurts.)
3 - add 50 more entries to catalogue spreadsheet (I'm currently at the halfway point, at least for the stuff that's already been put on the server.)

UPDATE: Check, check and check. Huzzah.